VE Day Celebrations
To mark the 75th anniversary of VE day on Friday 8th May the children of key workers at West Vale Primary School have been busy creating this fantastic tribute. Well done and thank you to all.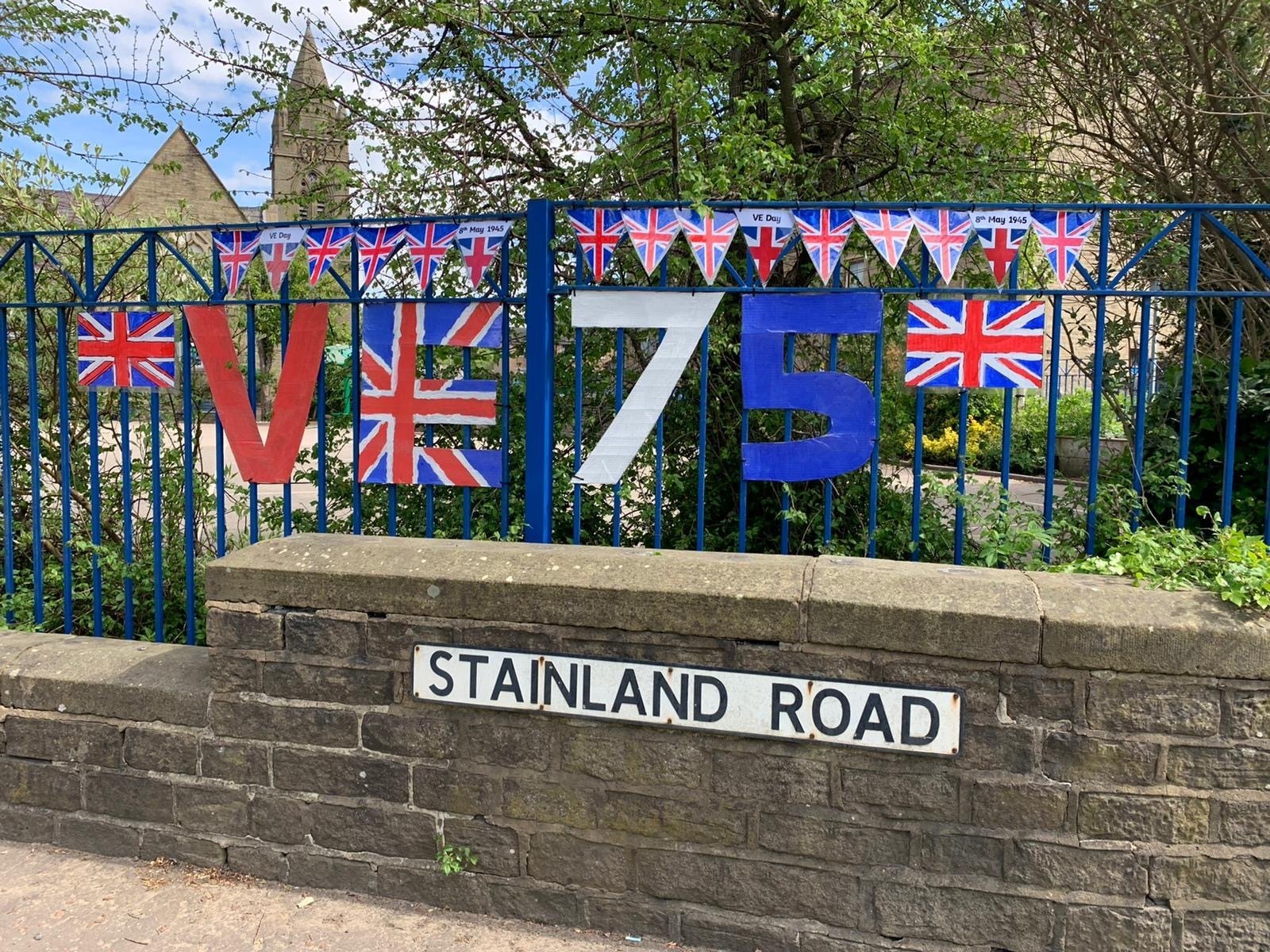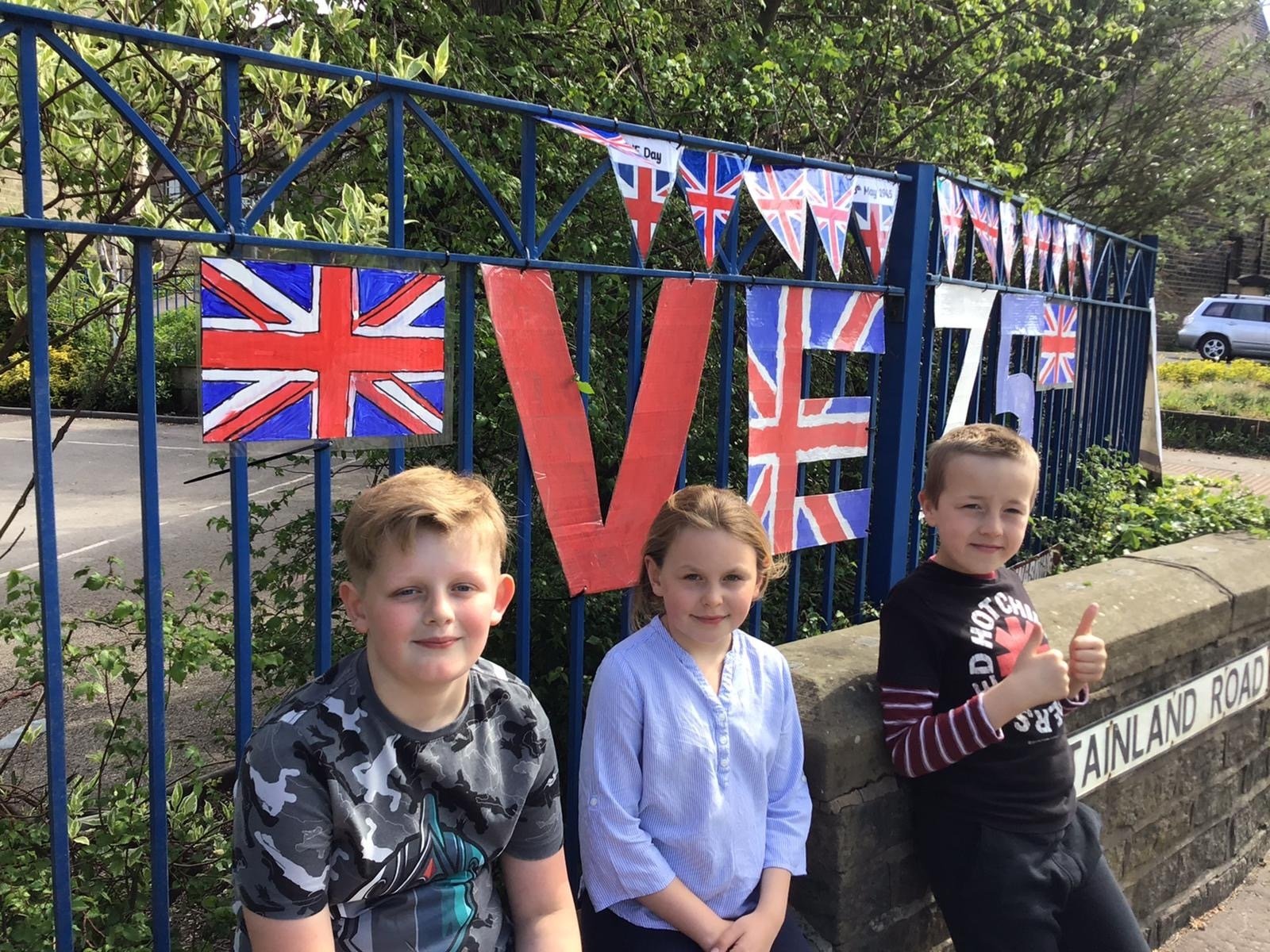 Thank You to Early Excellence
We would like to say a huge thank you to Early Excellence based at Outlane, Huddersfield. The company has kindly donated some fantastic equipment following the dreadful arson attack on our outdoor resource shed. The children will be so excited to use these. Thank you for your generosity.


A Message From the Staff at West Vale

Noah's Ark Centre's Support Package for Parents
Please read the information in the link below around home support for parents.
Noah's Ark Parent-School Support Package Summer 2020.docx
Covid-19 Health and Wellbeing Resources for Families
The link to the guide below brings together trustworthy information and resources to support you and your family during these difficult times.
COVID-19 Resources for families
Thank You Key Workers
The children of key workers and staff at West Vale Primary School have been busy creating thank you stones to display in our garden area. Well done and thank you to all.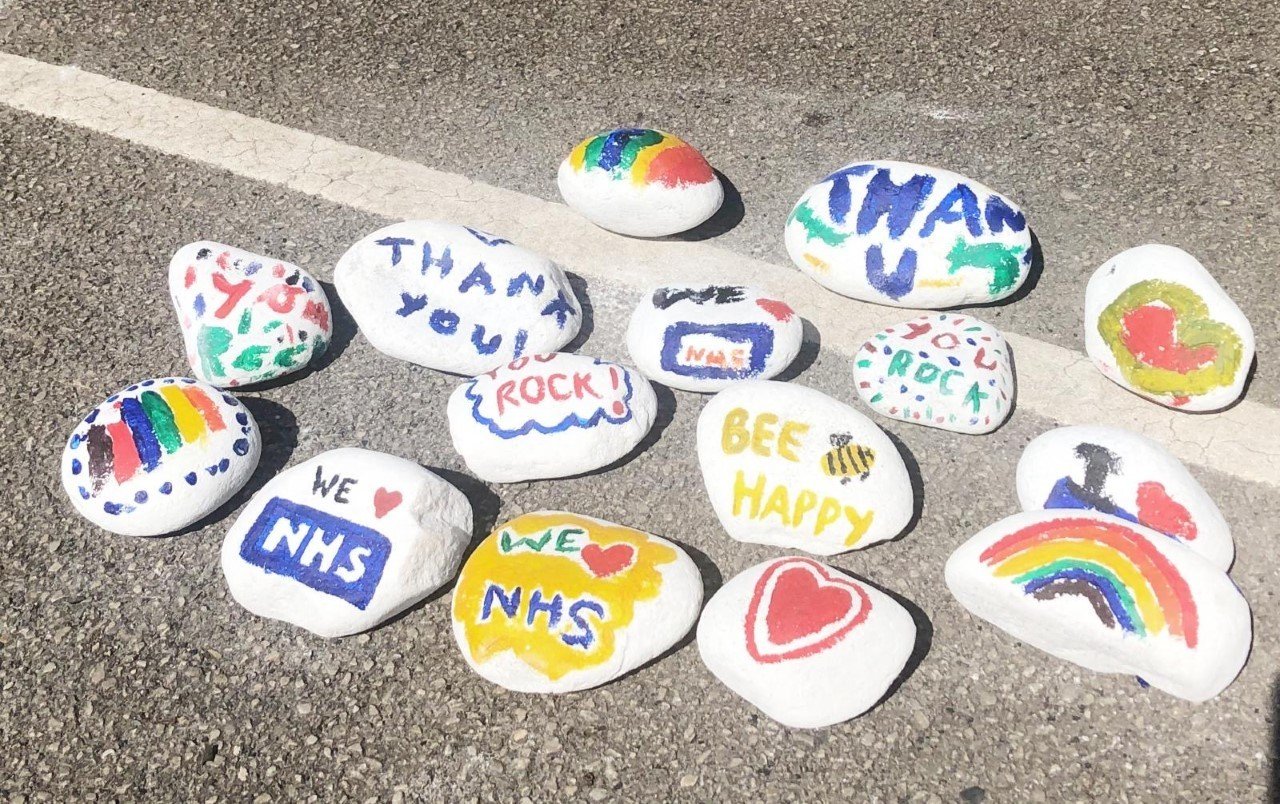 Home Learning Information
Please read the letter below for further information regarding home learning over the upcoming weeks.
home-learning-letter-to-parents-16.4.2020
Show Us Your Rainbows!

Alternative Provision
Whilst we are committed to providing care for vulnerable children and those of critical workers, there may be circumstances when we are unable to do so. Should that occur, we will work with the Local Authority to ensure that alternative provision is available. The Local Authority can be contacted on 01422 394101 or at school.effectiveness@calderdale.gov.uk.
West Vale Rainbow Display
Pupils and staff at West Vale Primary School have been spreading cheer by creating a large rainbow design in the class four window as a thank you to key workers. Well done to all.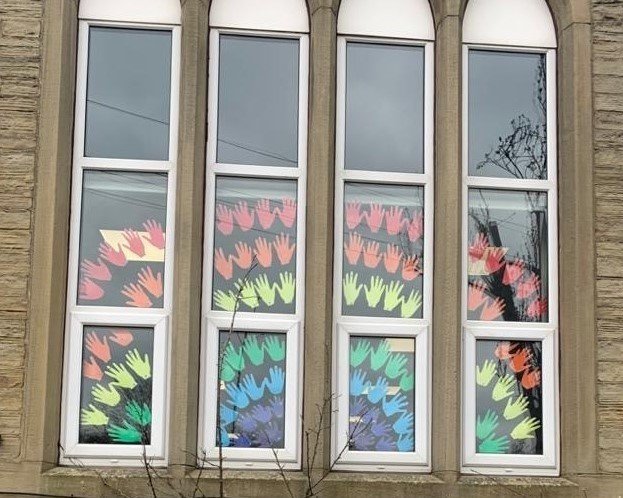 Free School Meal Applications
Calderdale have advised that during this time of crisis families are still able to apply for FSM. If you feel you may be entitled to this benefit please follow the link below to the online form or an application can be submitted via Calderdale's contact centre on 01422 288003, Please be aware that the service is still open, however, may take a while to anser your call due to the current high demand.
https://www.calderdale.gov.uk/v2/residents/council-tax-and-benefits/benefits/free-school-meals
Free School Meal Voucher Scheme ( benefit-related FSM)
You may be experiencing delays in receiving your eCodes and redeeming your eGift cards / vouchers due to the sheer volume of users on Edenred's system. Please persevere, however, if you are experiencing problems please use the contact details below of further support.
freeschoolmealsparentscarers@edenred.com
If you are experiencing eCode redeemption errors please check that you have entered the correct code and enter it again. If the code is still not accepted, please delete the browsing history on your device - as your device might be storing the incorrect code in it's memory.
Home Learning Well Done
A huge thank you to all our West Vale family. Staff, children and parents have shown what an amazing group of people we are. The engagement on Seesaw has been fantastic and staff have enjoyed seeing what children have been doing at home as much as the children have enjoyed doing it. Parents have been so supportive and we have had so many lovely comments. It is unknown times and I know we are all doing our very best to respond to the different challenges that we face daily. Being supportive of each other and appreciating each other efforts, no matter how little or huge, helps at this difficult time. Staff are working hard to support home learning and coming into school to provide care for the critical workers in our community. Parents and children are also working hard and that is evident on what we see on Seesaw and I'm sure there is much more happening too. I know we will all continue to support each other and we will update you regularly if we have any new information.
Mrs Gardiner
Rainbow Cheer
Pupils from West Vale Primary School have been creating and displaying pictures of rainbows at home to spread cheer during the Coronavirus lockdown. Well done and thank you to all.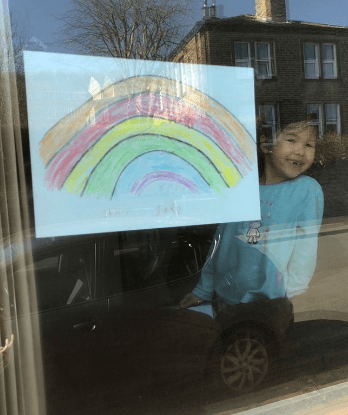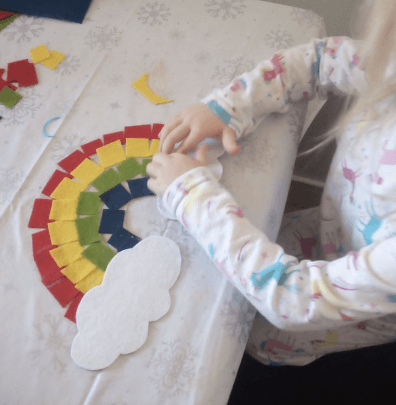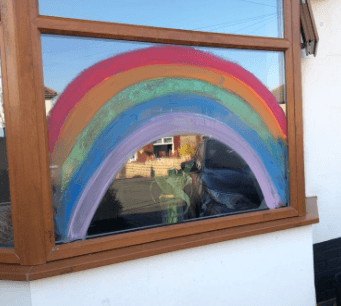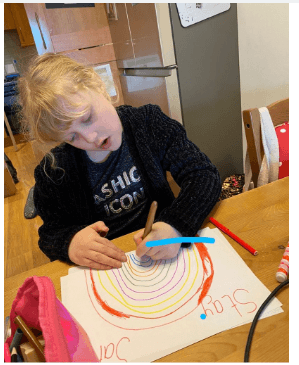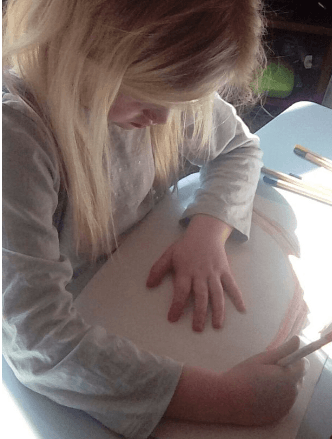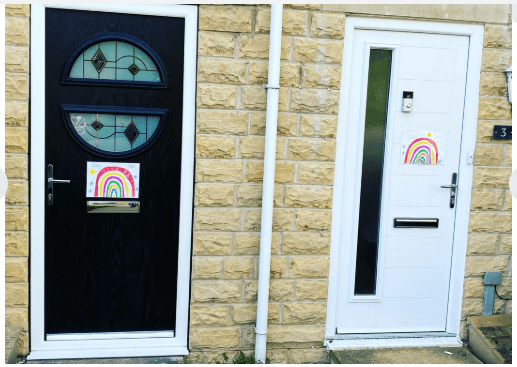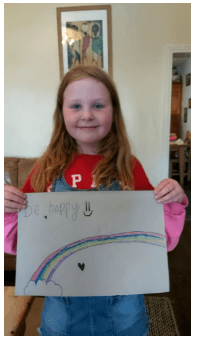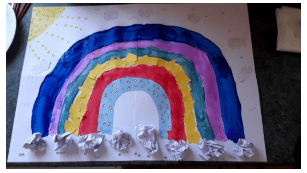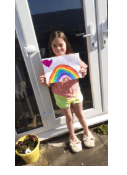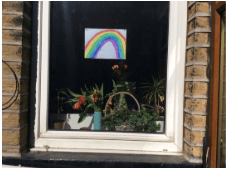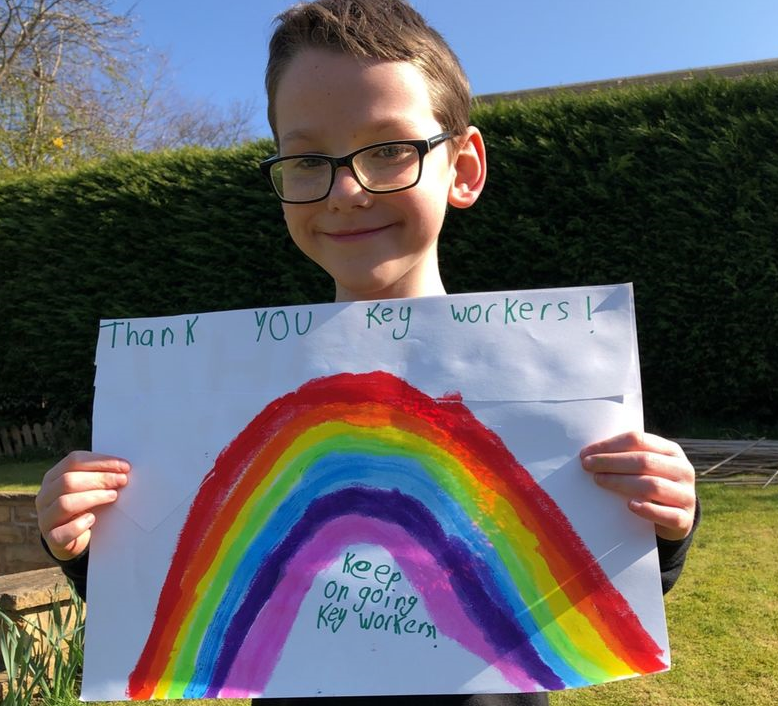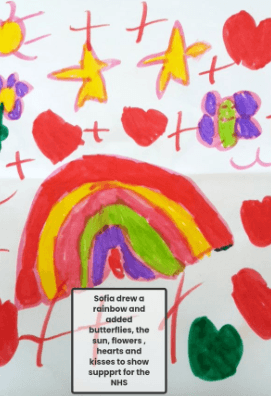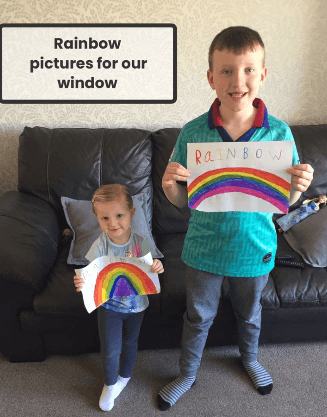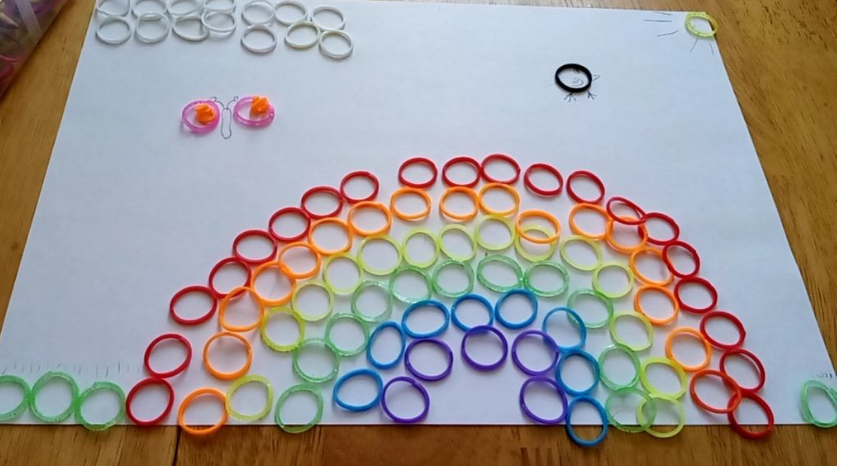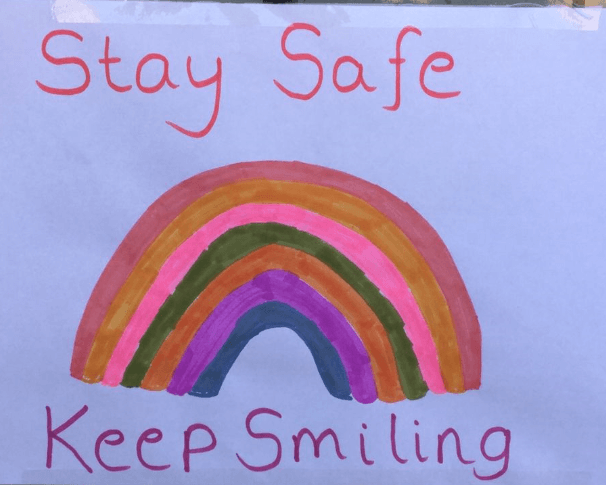 Home Learning Letter
Please read the letter below regarding home learning.
Home Learning letter to parents 25.3.2020
Coronavirus Update
Please read the letter below regarding Government advice.
Please can we ask, if there is any other option at all, that you keep your child/ children at home. Please contact the school office if your child will not be attending.
Thank you for your continued support.
03/06/20 - Coronavirus Privacy Notice
02/04/20 - Covid 19 - Safeguarding & Child Protection Policy
Coronavirus Information
Although we remain open for a small number of key worker and vulnerable children, not as an educational setting but as a safe space with a very skeleton staff, we would like to direct you to this advice from the Education Secretary on behalf of the Government.
You should only send your child to school on Monday if you have to, because your work is critical to our COVID-19 response.
If you are able to keep your child at home, you should.
#StayHomeSaveLives
Home Learning Information
Please read the letter and watch the video below on how to access home learning for your child.
World Book Day - Thursday 5th March
The children thoroughly enjoyed dressing up for World Book Day and taking part in our whole school performance of 'We're Going on a Bear Hunt'.
If you require a paper copy of any of the information which is on this website, please ask at the office.